Rent
$1,475
Square Feet
N/A
Bed/Bath
2 bd / 1 ba
Cozy, boutique apartment overlooking the streets of Mount Vernon. The apartment is in the heart of the city and minutes from the Baltimore Harbor. The 2 bedroom 1 bath apartment has a spacious living area with an electric fireplace and updated appliances. Washer & dryer is provided in the unit and water is also included in the lease.

The apartment is situated in the Cultural & Art District ...
Pet Policy: Cats not allowed, Dogs allowed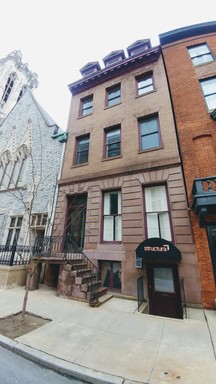 Rent
$1,150
Square Feet
N/A
Bed/Bath
1 bd / 1 ba
1 BR 1 BA condominium with a large den in the charming and historical part of Mount Vernon. Easy access to I-95, I-83, public transportation (light rail, subway, and metro bus) and just outside of Downtown Baltimore.

The windows are furnished with decorative shutters, ceiling fans, and a custom dresser in the bedroom. Balcony is accessible from the bedroom. Condominium has central air condi...
Rent
$900
Square Feet
1,000
Bed/Bath
3 bd / 1 ba
Cozy 3 bedroom 1 bath apartment in a quiet and safe neighborhood right outside of downtown Baltimore. The second floor apartment includes ceiling fans, refrigerator, and range. There is a yard, driveway, and plenty of street parking.